Tours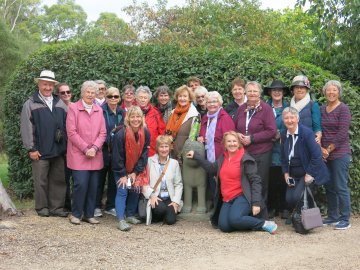 Group photo from the 2015 Melbourne Flower and Garden Show and Ballarat tour.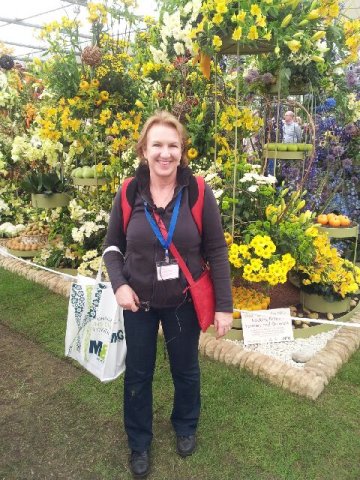 Deryn in front of an indoor floral display at the 2014 Chelsea Flower Show.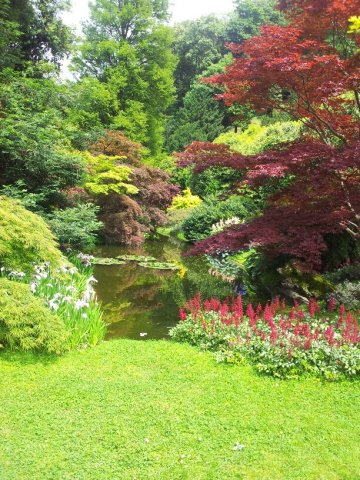 Visit inspiration places like the Japanese garden at Villa Melzi, Italy on Deryn's garden tours.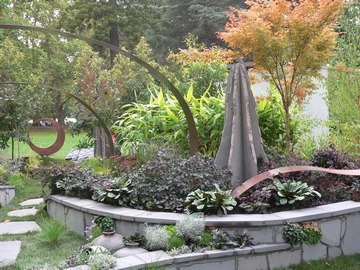 Displays at the Melbourne International Flower and Garden Show provide lots of inspiration for home gardens.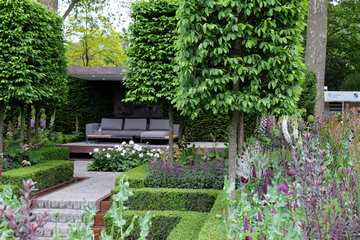 Charlie Albone's garden at the Chelsea Flower Show 2016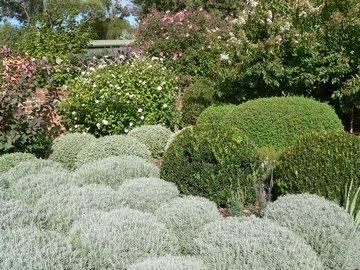 The Garden Vineyard in Moorooduc, visited on Deryn's tour to see the best gardens and designers in Victoria.
Since the late 1990ies Deryn has led cultural and garden tours around Australia and overseas.
While the tours take in some of the world's most spectacular gardens, Deryn's passion for food, history and culture are all part of the experience.
Deryn first worked as a tour guide in the mid 1980s for Top Deck Travel, taking young people around Europe on a double decker bus. The group travelled, cooked, slept (not much) and partied on the bus..... fuelled by the energy of youth.
She has maintained her enthusiasm for new adventures and passion for sharing the travel experience, but these days prefers to explore the world in comfort.
Travelrite International tours:
ASA Cultural Tours (Australians Studying Abroad) tours:
Natural Landscapes & Gardens of the Channel Islands: Jersey, Guernsey, Herm, Burhou & Sark
25 May – 7 June 2018
Travel in spring when clifftops are covered with wildflowers and subtropical gardens burst with colour. Thisunique tour visits five of the Channel Islands and features local experts who will explore each island's distinctive history, culture, geography and wildlife.

Gardens, Villages & Châteaux of Normandy and Brittany
1 September – 21 September 2018
This tour celebrates the lovely gardens, agricultural landscapes, delicious local produce, great monuments & exquisite, unspoilt small villages of two of France's most beautiful and historic regions: Normandy and Brittany.

A Taste of Tasmania: Spring Gardens, Cradle Mountain & Gourmet Delights:
17 Nov – 27 Nov 2018
Testimonials
Hi Deryn, a belated thank you for the Ballarat and Melbourne Garden Tour - it didn't only live up to expectations, it exceeded them! It was a wonderful week, made even better by your expert guidance and relaxed manner. A highlight for me was meeting Phillip Johnson, he is such an inspiration and I am enjoying reading his book.
Regards, Lynne, Fremantle
"Thanks for the superb Travelrite French tour. It was very interesting both historically and horticulturally and you made everyone in the group feel very welcome and relaxed.
The choice of hotels was fantastic and the schedule suited me perfectly, it was neither too rushed nor too slow.
You managed everything in such a relaxed and friendly way that it felt like we were a group of friends travelling together rather than an 'organised tour'.
I have already recommended your tours to my friends who had no idea a tour that took in gardens would include so many other interesting sites."
"A bientot"
Aline, Mosman Park
"I booked on to the Melbourne and Ballarat tour rather on a whim, as I knew it went to Paul Bangay's garden and I have long wanted to see that. However our tour took us to so many wonderful gardens and I know that they were your choice, so it is you I need to thank.
Since I moved to live in Melbourne permanently I have been to see as many great Victorian gardens as I could whilst my knees still allow the walking around, so I have recently seen some magnificent ones. However I think you had chosen the best.
My sincere thanks for the planning, knowledge and commitment you put into our tour. You are an excellent tour guide, good with a group and not intrusive, and it was a very happy week indeed."
Anne, Melbourne
"I had the pleasure of being part of an Italian Garden tour with Deryn as the horticultural guide in May 2014. The trip also included a memorable visit to the Chelsea Flower Show. Deryn's plant knowledge with historical context complimented the beautiful gardens and places that we visited. Her relaxed style, gentle good humour and sense of fun ensured that we all had a wonderful experience."
Caroline, Mt Lawley