The joys of opening your garden
The week I opened the garden was both tiring and totally exhilarating as I saw the result of a year's planning come to fruition.
Nine garden groups visited in the week before the weekend opening for Open Gardens West Coast and I really enjoyed talking to small groups about my gardening philosophy. These people were really enthusiastic gardeners and it was great exchanging ideas with them.
Despite my prayers the weather was awful for the Saturday opening but the weather improved and there were only a few showers on the Sunday. About 600 people visited on Saturday, which was amazing considering the weather and almost 1000 the following day.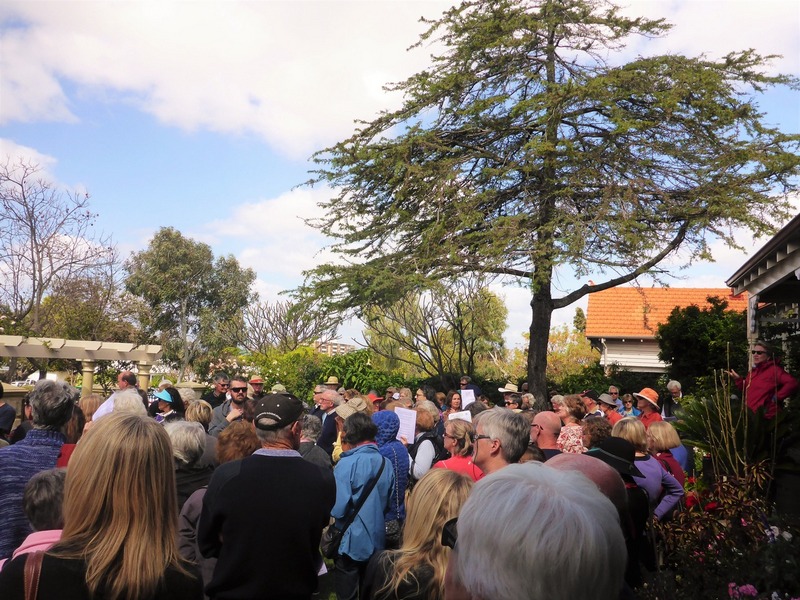 Deryn explains the principles of good gardening to the garden visitors (above and below).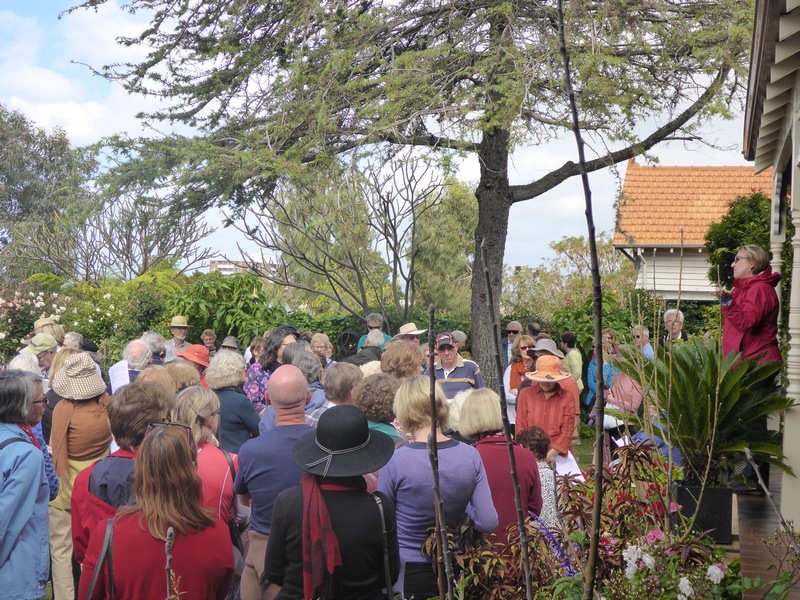 I'm still meeting people that say they would have come but the weather put them off!
The garden was busiest when I gave scheduled talks and lots of people stayed to take advantage of the refreshments provided by Chris and her fantastic catering team on behalf of Open Gardens West Coast. The plant sales by Denise and Carlindi were also very popular.
The crowd listens to a talk in Deryn's back garden
Many people said that they had never seen so many men visit before. Their presence was all due to my good friend Graeme Cocks and my son Cameron Davey. These wonderful men restore these classic vehicles and brought three Model T Ford cars for display on the lower area and stayed all weekend to chat with the crowds.
The tea roses put on a good flowering display but many of the roses were not out because of the cold winter and spring. The stars of the garden were the pelargoniums which flowered outrageously.
Many people also admired our new garden structures by Rust Art which are looking even better now the plants have grown around them.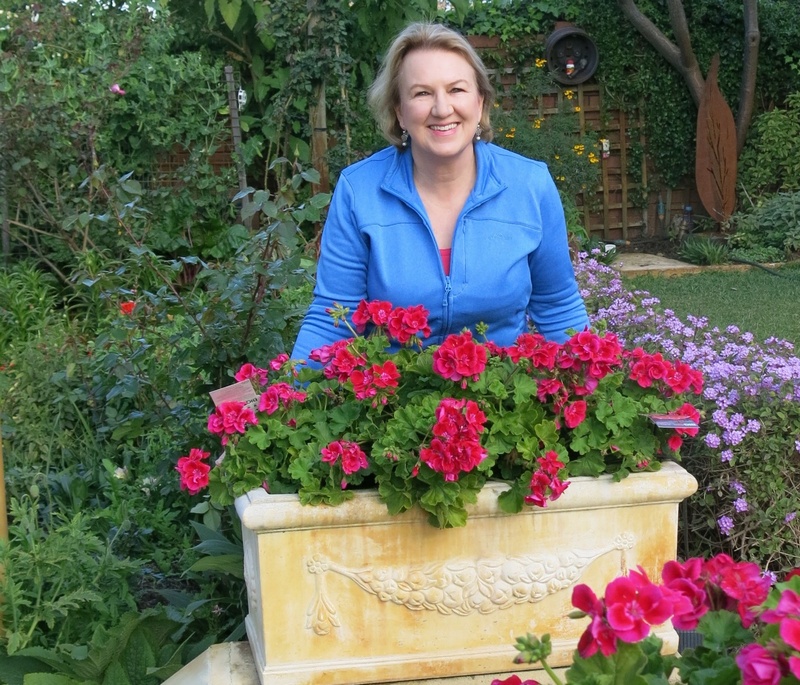 Pelargonium Big Pink Splash put on a fabulous display
Most of the garden was very lush and full but a few areas looked bare a week before the event as the seedling salvias and groundcover petunias had not grown as expected. I popped down to the garden centre and bought and installed some daisy bushes, lavenders and Osteospermum to add colour and bulk.
Three months later these plants look fantastic, especially since they are now surrounded by the now flowering annuals.
I left two days after the open for six weeks of travelling (including a garden tour to Canada and the US) and returned home to find the foxgloves and delphiniums were still in bloom. I have been cutting the flower spikes back and they are still flowering even though it is now January and the temperature is in the high 30ies.
It just shows that good soil preparation allows Perth gardeners to have an English-style cottage garden even with our hot conditions.